Mayfair Flowers
We are the florist you need when you have flowers delivered quickly in the W1K region. Our florists are exceptionally talented and love creating beautiful bouquets to be enjoyed by recipients. When you place an order, a talented Mayfair florist will use fresh flowers to create the bouquet you have requested. The flowers will then be carefully packaged ready to be transported to your chosen address in W1J. Each florist in our team has the required skills to ensure that every bouquet looks amazing. Find out more by visiting our online flower shop now.
Have Flowers Delivered from Our Flower Shop in Mayfair
Send flowers online from our fantastic online shop and save money on every purchase. As an online flower store that operates in W1K and W1J areas, we can send flowers quickly to your friends and relatives. When you organise flower delivery via an online shop, you need to be sure that the flowers you choose are representative of the flowers that will be sent. All our images are accurate, showing the quality of blooms that your loved ones in Mayfair will receive when you place a flower delivery order with us. We are the florist you can rely on to send beautiful bouquets each time you order.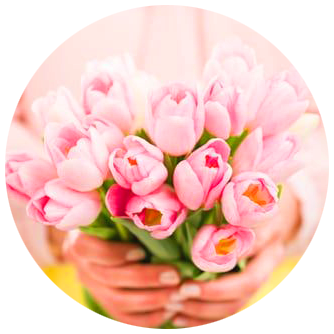 Enjoy Cheap Flowers Sent To Mayfair, W1K
Cheap flowers don't need to be drab, and our flowers are affordable yet stunning! Every single bouquet we deliver in Mayfair W1K looks amazing yet still costs less than many of our competing flower stores in the region. Our prices remain low all year round, so you don't need to worry about hiked up prices at peak times such as Valentine's Day and Mother's Day. Why pay more for flowers when you can buy them for less at Mayfair Flowers? Visit our online store and discover just how little it can cost to send a bouquet via our same day flower delivery service today.
A Range of Flowers on Offer for Customers in Mayfair
Flowers are an excellent gift for every occasion in Mayfair W1K, and we have all the flowers you need for celebrations throughout the year. Among our collection, you will discover gorgeous bouquets for birthdays, anniversaries, Mother's Day, Valentine's Day, and any other occasion you can think of. We also create elegant arrangements for funerals, sympathy flowers, and to say thank you or sorry. We are the one-stop shop for floral gifts, so why not check out our store for yourself? Buy flowers today and take advantage of extra savings on our entire range.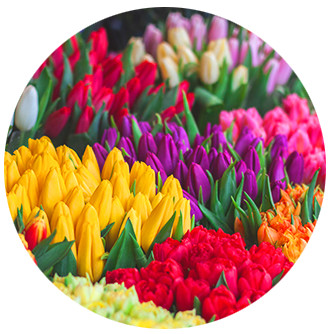 Send Flowers Online to Friends and Family in W1K and W1J
Shopping online is the most convenient way to purchase gifts. We make it so easy to select a beautiful bouquet for any occasion in W1K, and you can even have your flowers sent via our super quick same day or next day flower delivery services. Buying flowers at our Mayfair online shop means you can shop without needing to leave your home and at a time that suits you. You can also benefit from amazing discounts when you buy flowers online, so what are you waiting for? Choose the perfect floral gift today.
Save Money on Same Day Flower Delivery to Mayfair
Usually, it can be very expensive to send bouquets via a same day or next day flower delivery service in Mayfair, but not when purchasing your blooms from our flower store. Our swift delivery services remain affordable no matter the occasion, so you can send beautiful blooms to those you love in W1K all year round. When you need to get a bouquet delivered quickly, you can rely on our teams to make sure they are sent quickly and safely to your nearest and dearest.